By now, it is no question why Tagaytay City remains to be one of the most popular tourist destinations in the Philippines.
Aside from the cooler climate, the place is also well-known for its slew of breathtaking views of nature and an exciting range of commercial establishments. Apart from being an excellent weekend destination, however, Tagaytay proves to be one of the best cities in the Philippines to retire. Given its proximity to Metro Manila, Tagaytay is seemingly a rural location most people can see themselves living in without entirely having to let go of the metropolis. Moreover, it is also renowned for its cool climate all year round complemented by its abundance of breathtaking and natural ambiance of tall trees and lush verdant landscapes. If you are quite lucky, you might even spot a location where you can easily wake up to a view of the Taal Lake.
With Tagaytay's growing allure as a premier residential location, it is inevitable for real estate developers and investors to take an interest. Over the years, quite a number of Tagaytay properties have found their way into the city. With that said, finding an ideal and appropriate lot for sale in Tagaytay will probably come easy given the city's vast selection of residential properties. Tagaytay, while only being an hour away from the metropolis, is a fully developed city. And while it may have its slew of commercial establishments over the years, the city is undeniably more rural than urban. Considering the beautiful and promising destinations in the country, you may have wondered what makes Tagaytay a compelling choice to many. In fact, you may even be surprised to know that Tagaytay is slated and poised to become one of the more important cities not only in the South but the entire country.
With that, it certainly begs the question: What does this quaint town have that others do not that make it such a charming city? Read on to find out:
1.) A good selection of residential properties
As mentioned above, real estate developers and investors have all seen the potential in Tagaytay. Properties and developments will inevitably be built with some of those projects already finished and ready for occupancy. It is no question that places such as Tagaytay are created not just to be visited, but lived in. With that said, the city is home to innumerable residential properties–one of which could potentially be your future home. In fact, situated in one of the highest points of the city is Tagaytay Highlands. You can find themed residences surrounded by scenic views–a true image of indulgence. Here, you can experience an elevated kind of living where you can truly experience bliss and relaxation each morning in your remaining years.
2.) Fresh Air
It is no doubt that the air in Tagaytay is noticeably cooler and fresher. If you have lived in congested and polluted metropolitan cities all your life, this will come as a welcome change. Imagine waking up to the fresh air gently touching your skin—no toxic fumes just like in the city. In fact, most people would travel all the way to Tagaytay just to experience that crisp and fresh air–even for just a weekend. However, with a retirement property here, you can look forward to the rest of your days without having to worry about breathing in polluted air ever again.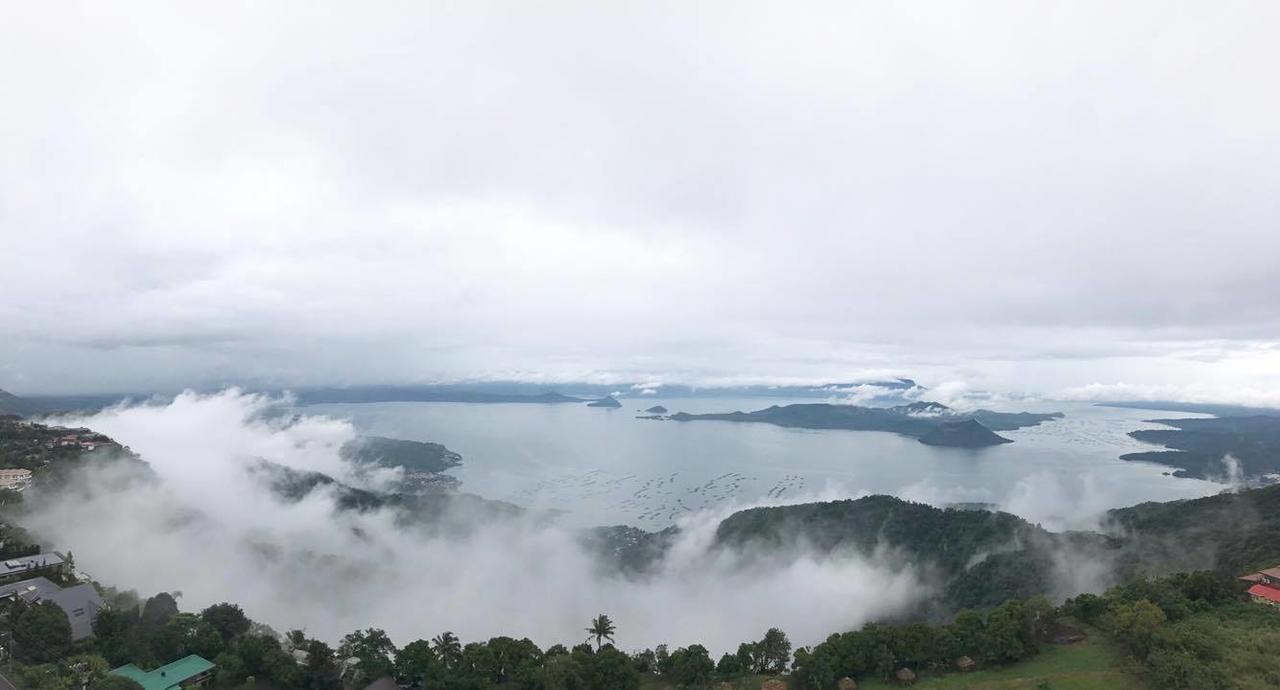 3.) Cool Temperature
Living in a tropical country like the Philippines guarantees a number of beaches. Afternoons, noontimes, and even late mornings can get unbearably hot if you are living in the city insomuch that it can easily get uncomfortable if you do not crank the air-conditioning on. With that said, you might want to consider living in a city where the cool climate is natural and not artificially made. Tagaytay lies 610 meters above sea level on average which means that you can experience delightfully cool weather all year round. Bear in mind that the city still experiences hot summers, but the evenings are relatively cool and so are the early mornings–even in the middle of summer. As a result, you do not have to rely on your air-conditioning unit as much and may even choose to limit its usage which can save you a lot on electricity bills.
4.) Less traffic
While traffic is something you can't completely avoid, traffic in Tagaytay is manageable. It is much less congested than other growing cities which means you do not have to worry about getting to your destination on time and getting back home early as well. Although traffic build-ups can be expected on regular days, they are relatively manageable and easily dispersed. Tagaytay's traffic is at its worst during holidays and long weekends, however, there is still a huge improvement in the flow of vehicles from the rush hours of other cities.
To sum it all up, retiring in Tagaytay ensures that you can live the remainder of your years stress-free. You no longer have to worry about losing precious time to the heavy traffic which means you can spend more time with your family or doing what you love. Above all, what makes Tagaytay City such an appealing city to live in is the fact that it is one of the few cities in the country that allows you the rustic feel of rural living without taking away the modern conveniences of modern living. Indeed, retiring in Tagaytay offers you the best of both worlds.