Located in the province of Cavite, Tagaytay is known for its natural attractions and beautiful scenic views that make it such an attractive wedding venue for couples.
Beyond being regarded as the wedding capital of the country, however, Tagaytay is a renowned holiday destination–especially for those who are seeking to get away from the city during the colder months. Owing to its high altitude, Tagaytay experiences a relatively cooler climate than most locations in Luzon. This is especially true during the "ber" months where the city experiences its coldest season. Situated about 59 kilometers from Manila, a trip to Tagaytay from Metro Manila takes a couple of hours at least depending on traffic. What makes the city such a compelling visit is the unmatched picturesque views it offers of the Taal volcano island in the middle of the lake–a uniquely intriguing view that visiting tourists cannot find anywhere else. Moreover, most establishments in Tagaytay offer unbeatable and mesmerizing panoramas with various vantage points for viewing the Volcano ensuring that tourists are afforded majestic views wherever they might go.
Indeed, it is a city blessed with cool and beautiful weather all year round. Cold weathers are rare occurrences in most metropolitan cities but in Metro Manila, cooler temperatures are almost an impossibility. Living in a tropical and humid country, it is no question that we experience some of the hottest and most extreme temperatures particularly in developed cities where the air can feel rather stifling. With that said, a trip to Tagaytay comes as an especially welcome escape. With its unadulterated fresh air complemented by the crisp and cold year-round breeze, Tagaytay is a sanctuary for city dwellers sick of the metropolitan heat. While you can visit Tagaytay at any time of the year, you can experience the city at its coolest during the year-end months. As the temperatures do not fall below 18 degrees Celsius, holidays in Tagaytay are a bit cooler insomuch that you can expect misty breaths and dewy leaves from December to February. So, if you are planning on making a spontaneous trip to Tagaytay these coming holiday months, here are some of the activities and sights you ought not to miss:
1.) Experience luxury at Tagaytay Highlands
Nestled in a secluded corner of the Tagaytay Ridge, Tagaytay Highlands offers visitors some of the most unbeatable views in an already scenic city, to begin with. It commands a stunning view of the Taal Lake, vistas of Laguna de Bay, Mounts Makiling and, Banahaw, Metro Manila, and Batangas. On a clear day, it is said that you can even see the faraway island of Mindoro. Apart from the generous views, Tagaytay Highlands offers a great golfing experience among its many luxurious services. While membership is required to enjoy these perks, one can enjoy charming views as a member's guest visitor.
2.) Indulge the kid in you at Sky Ranch
Visiting a theme park will always be fun–no matter what age you are. So, if you are traveling with kids, be sure to add Sky Ranch as one of your stops in Tagaytay. Here, you can build fond memories with your kids and indulge the inner child in you. The Sky Ranch is an entertainment complex that comes with just about everything you can expect from an amusement park. For a complete experience, make sure to go on a ride on the Sky Eye, one of the tallest Ferris wheels in the country. Here, you are offered an unobstructed panoramic view of both the city and Taal Lake and Volcano.
3.) Witness the beauty of Taal Lake and Volcano
Reputed to be the world's smallest active volcano, Taal Volcano can be seen from most dining establishments and other attractions that are located along the ride on the Aguinaldo Highway. If you intend on visiting Tagaytay these coming holidays, do not miss the chance to see the majestic view for yourself aside from enjoying the cooler climate. As it is located in a prime location along a mountain ridge, you can enjoy an unobstructed view of the world-famous "island within a lake, inside a volcano"
4.) Be Awe-Inspired at the Puzzle Mansion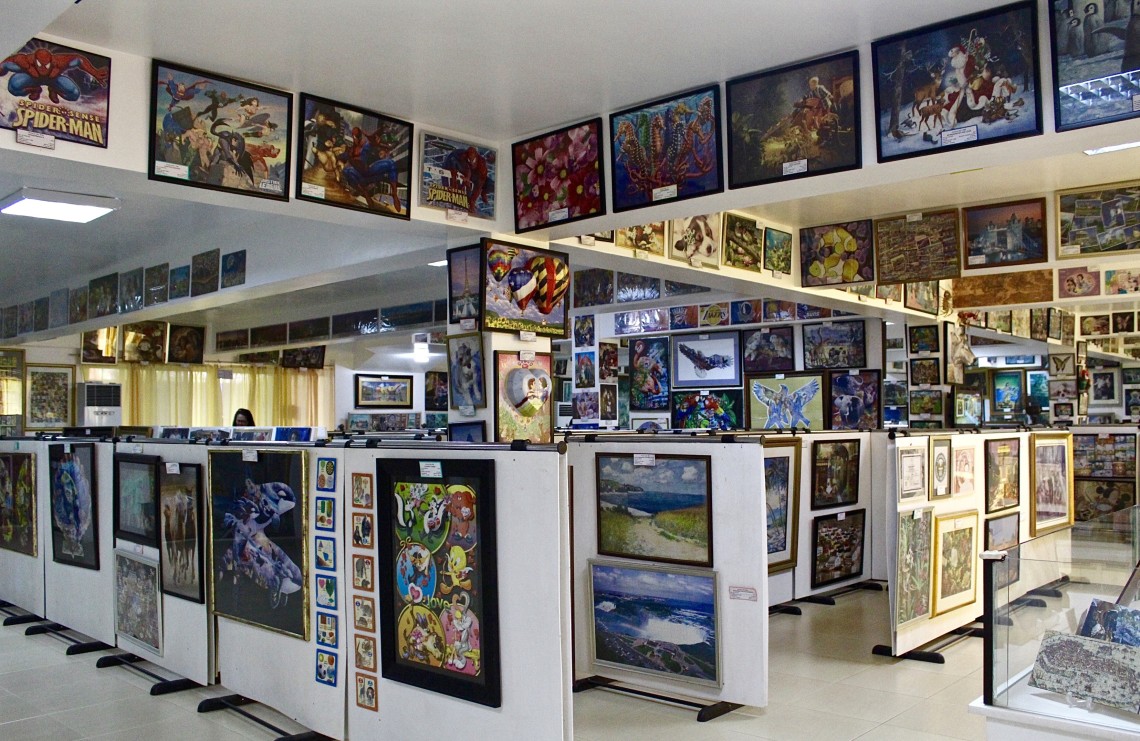 Jigsaw puzzle enthusiasts rejoice! The city of Tagaytay has an attraction especially dedicated to puzzle lovers like you! The Puzzle Mansion is a museum that houses one of the largest collections of finished puzzles in the world. In fact, it is known to be one of the biggest puzzle collections in the world that puzzle collector Georgina Gil-Lacuna earned a Guinness World Record back in 2012. Here, you can witness a myriad of 2D and 3D puzzle sets of various shapes, materials, sizes, and subject matters. Truly, the Puzzle Mansion is a delightful visit for any puzzle enthusiast.
5.) Be amidst nature and wildlife at Paradizoo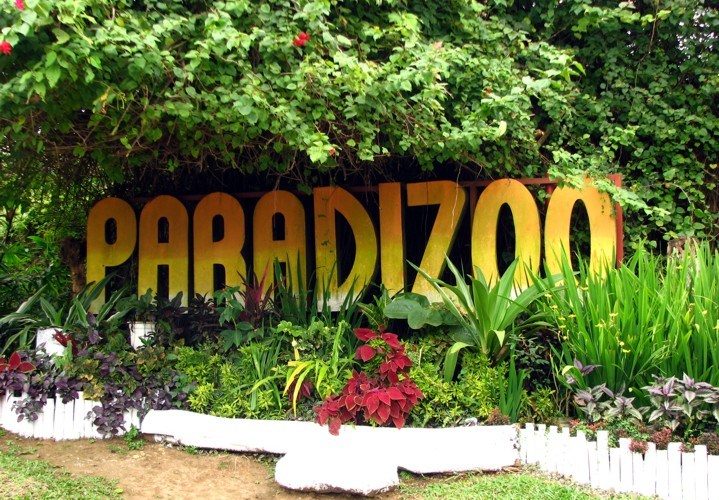 For a fun-filled day for the family, bring them to discover nature and wildlife at Paradizoo where you can see llamas, miniature horses, camels, ostriches among other farm animals. Known as a family-friendly destination, this nature-inspired theme park in Tagaytay is perfect for visitors with children in tow. Apart from getting up close and personal with the farm animals, the park also provides a range of recreational, educational, and community adventure programs. So, if you wish for you or your kids to experience a wholesome and gadget-free weekend, take a trip to Paradizoo and experience the wonder of nature and wildlife for yourselves.
6.) Try your lucky hand at gambling in a world-class casino
If you feel particularly lucky, you might want to visit Tagaytay's very own world-class casino. After all, nothing gets your excitement going more than a game of chance, luck, and wit. Casino Filipino is a 47,000 square foot property situated in front of the Taal Vista Hotel. The world-class casino houses a whopping 346 gaming machines and 26 game tables for those who wish to try their luck. Bear in mind though that the casino has a strict dress code in place. Be sure to be appropriately dressed and avoid wearing slippers, shorts, and hats/caps that cover the view of your face.
7.) Appreciate creativity and art at Museo Orlina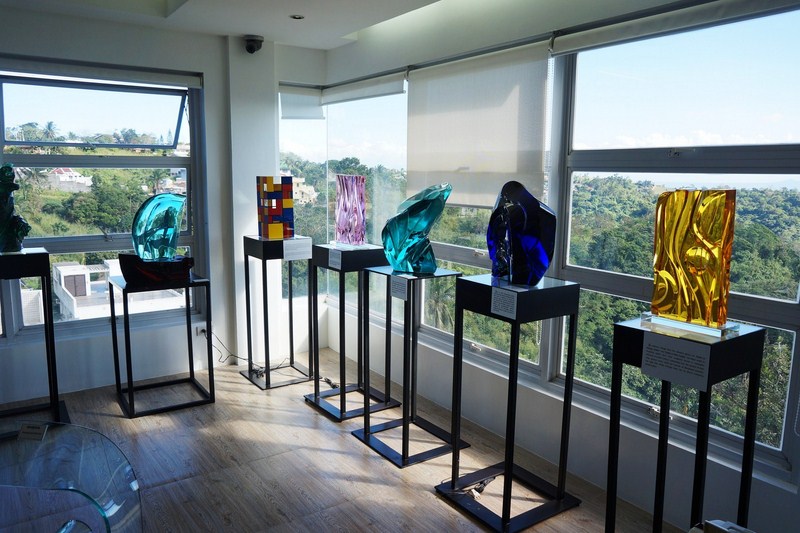 Art enthusiasts should never miss a visit to Museo Orlina where one can witness beautiful glass sculptures and commissioned works of art. Named after Ramon Orlina, the renowned glass sculptor, the museum houses replicas of commissioned artwork and also serves as a venue for other artists. The museum celebrates art made by both local and foreign artists with the major aim of the museum to showcase these artists and their paintings, sculptures, and other works of art using various media.
8.) Take your taste buds on a ride at Antonio's Garden
A famous stop for food enthusiasts and gastronomy lovers is Antonio's Garden. In fact, a special occasion that begs for great ambiance and excellent cuisine would almost always be celebrated in Antonio's Garden. Located on a hillside estate in Tagaytay, Philippines, Antonio's Garden has built a reputation for mouthwatering food and exemplary service. In fact, it was the only Philippine restaurant to be included in the prestigious San Pellegrino Asia's 50 Best Restaurant Awards. If you get the chance to visit, the Lechon de Leche (suckling pig slow-roasted and rubbed with herbs and spices) is a must-try as this is the restaurant's winning dish that helped the restaurant gain the much-coveted award. Here, you can expect organic dishes and crafted plates that will stimulate your appetite. While you do have to shell out more than usual for a regular meal, every peso spent in this restaurant is well worth it as you can enjoy a sumptuously delicious meal set against effortlessly chic interiors.
9.) Indulge your sweet tooth at The Bag of Beans
One of the famous restaurants in Tagaytay is Bag of Beans, a restaurant that had its humble roots as a rustic hole in a wall cafe along Aguinaldo Highway. Today, Bag of Beans has become so well-known that the restaurant is often associated with the scenic city itself. Owing to its great success, various Bag of Beans branches can be found all over Tagaytay City with each one just as beautifully decorated as the last. Bag of Beans has also considerably expanded its menu to include so much more than just desserts. Today, their offers include a hearty breakfast, a sumptuous lunch, and extraordinary dinner meals as well.
10.) Unwind and Relax at Nurture Wellness Village
Never miss the opportunity to go on a full-pampering session that will leave you feeling relaxed and rejuvenated at Nurture Wellness Village. The wellness spa offers complete packages that go beyond your traditional massage. With a dedicated team of professionals complemented by its holistic approach to wellness, a day at Nurture Wellness Village will definitely leave you feeling refreshed and energized.
So, these coming holiday months, be sure to get your sweaters ready and enjoy the chilly weather of Tagaytay like you never have before. Here, you can experience some of the country's best attractions and gastronomic delights made even better by the cool weather.